This trip is going to check many places on my bucket list and will surely be a once in a lifetime experience. I will be gone on a fantastic 29 day journey to Singapore, Thailand, Vietnam, Malaysia, Indonesia, Cambodia and will experience the Annular Solar Eclipse only visible in South-East Asia!
There will be exciting cities and villages to explore filled with pagodas and temples seeped in thousands of years of history. My trip will start with three days in Singapore followed by a 21 night cruise on the luxurious Sapphire Princess. I will stop for one night in Doha, Qatar on my return journey. Can't wait to get started on this incredible adventure!
Day 1 - Monday 02 December
Depart Montreal for Singapore on Qatar Airways . . .(12 hrs to Doha - then 8 hrs to Singapore)

Although I will have a long journey it will be in complete luxury as I have booked myself in in one of their magnificent Q Suites!

This suite is a totally private seat with a closing door for privacy. At night the steward makes up the seat into a full lay flat bed.

This is my first time in this kind of seating so I'm really looking forward to it.
| | |
| --- | --- |
| | |
In between flights I will relax in the Qatar Business Class lounge.Offering surroundings to rival those of any five-star hotel, Qatar Airways Al Mourjan Business Lounge at Hamad International Airport redefines the world standard in airport lounge experiences.
Offering surroundings that rival those of any five-star hotel, Qatar Airways Al Mourjan Business Lounge redefines the world standard in airport lounge experiences.
From the moment you enter, you are confronted with a stunning portrayal of Arabian heritage, a resort-like ambience, tantalizing à la carte and buffet dining, and our unparalleled hospitality.A showcase of modern flair and classic style, Al Mourjan Business Lounge is adorned with exclusive marbles, designer furniture and intricate embellishments. Hand-crafted accents evoke a timeless appeal. High ceilings and bronze walls, featuring traditional calligraphy, create an elegant Arabian ambience. Every detail has a story to tell.
Al Mourjan Business Lounge offers a variety of dining areas to suit your taste. Whether you are in the mood for a light snack or a gourmet meal, we can satisfy your palate. To further enchant your taste buds, we also offer an exemplary bar, serving some of the world's finest beverages.
To help our guests stay refreshed, we have taken special care in the design of our shower and restroom facilities. Each shower is part of its own spacious area, with luxury amenities and fine linens. Spread over 10,000 square metres, Al Mourjan Business Lounge is around 10 times the size of an Olympic-size swimming pool. A rich variety of spaces have been designed around your needs.
You can enjoy a refreshing drink in our garden resort area, catch a quick nap in one of the quiet rooms, relax in one of the family rooms or simply kick back and enjoy a moment of tranquility. And if you need to unwind, a wide range of facilities await you, from private family areas with widescreen TVs, free WIFI, leather couches, to a games room that includes a Formula 1 simulator and a children's nursery.
Day 2 (Flying) Day 3 - Wednesday 04 December

SINGAPORE


A little red dot in the center of Southeast Asia, Singapore is a cosmopolitan city built on the backs of immigrants from across Asia and the four corners of the world. The nation's cultural mix continues to expand, thanks to continuing migrations of foreign talent -- almost one in three people in Singapore today has come from elsewhere to live and/or work here. But with all its shopping malls, imported fashion, and steel skyscrapers, Singapore looks like any other contemporary city in any other part of the world. But to peel through the layers is to understand that life here is more complex. While the outer layers are startlingly Western, just underneath lies a curious area where East blends with West in language, cuisine, attitude, and style. At the core, you'll find a sensibility rooted in the cultural heritage of values, religion, superstition, and memory.
Like the rows of historic shop houses that line the city's oldest streets, if you look closely, you'll see a jumble of influences, from colonial architectural mandates to Chinese superstitions and Malay finery. Even the local language is a blend: "Singlish," the unofficial local tongue, combines English language with Chinese grammar, common Malay phrases, and Hokkien slang to form a Patois unique to this part of the world. It's a cultural convergence that's been ongoing for almost 200 years.

Arrive Singapore at 09:15 AM


Upon arrival transfer to the Swisshotel The Stamford
| | |
| --- | --- |
| | |
| Conveniently located in the heart of Singapore, Swissôtel The Stamford is a 5-star hotel that boasts a prime Singapore location amid the diversions of the Raffles City shopping complex and just 20 minutes away from Singapore Changi International Airport. One of Southeast Asia's tallest hotels, Swissôtel The Stamford offers a luxurious range of 1,252 guestrooms and suites with a wealth of amenities and panoramic views of Singapore and Malaysia. It also boasts an impressive array of 15 restaurants and bars including the Michelin-starred JAAN by Kirk Westaway. | |
I think a bath, a short nap and change of clothing will do wonders before heading out to explore the city.
Afternoon excursion: SINGAPORE FLYER



Experience breathtaking, panoramic views on Asia's largest observation wheel. For locals and tourists alike, there is only one place in Singapore that offers a bird's eye view of the entire island city – Singapore Flyer. Enveloped safely in a capsule 165m above ground level, you will be treated to a visual 360 degree feast of iconic and historical landmarks.



Dinner option: THE CLOVE (Swisshotel)
The CLOVE welcomes diners to an unforgettable gastronomic voyage right in the Swisshotel Stamford hotel. Explore some of the best global cuisines in this all-day dining buffet restaurant. Travel across continents, lands and seas through a tapestry of aromas weaved together by an exquisite offering of native and international delights; including a sumptuous seafood selection with exciting Live and Do-It-Yourself stations. The surrounds of an earthy wooden palette with refreshing greenery basking in natural light, is the ideal social ground for a community that enjoys food.
Evening activity: MARINA BAY SANDS SOUND & LIGHT SHOW
I will go to the observation deck of the Marina Bay Sands to get a great view of the show as well as take pictures of the skyline.
Since the light show is happening at the Marina Bay Sands hotel and the casino is also there I might try my luck!
The Marina Bay Sands casino is the biggest in Singapore. With three levels of gaming floor-space and over 2,300 slot machines to choose from, the Casino at Marina Bay Sands offers a vast selection of the newest and most popular electronic gaming machines worldwide with more than 250 game titles to choose from.

There is a wide range of betting levels for video, reel, and multi-station games offering Roulette, Sic-Bo and Baccarat. The slots offer a variety of jackpots, including linked Progressive Jackpots – in which amounts may increase as a game is played.
CHRISTMAS WONDERLAND - Gardens By The Bay
Gardens by the Bay is right next door so I will visit the Christmas market there with light show.
Overnight at Swisshotel The Stamford
Day 04 - Thursday 05 December
SINGAPORE
Breakfast at the hotel
DAY TOURING SINGAPORE: BIG BUS "HOP-ON HOP-OFF" TOUR

As you might know by now, "Hop-On-Hop-Off" bus tours are my favorite way to see the city. I will take one of these today and spend the morning touring this fascinating city. I can get off at any stop and get back on to continue the journey of dozens of stops along the route.




Some of the stops along the way:


Gardens by the Bay . . . .

Gardens by the Bay is a nature park spanning 101 hectares of reclaimed land in the Central Region of Singapore, adjacent to the Marina Reservoir. The park consists of three waterfront gardens: Bay South Garden, Bay East Garden and Bay Central Garden.

Raffles Hotel . . . .

Easily the most famous hotel in Singapore, no other establishment epitomises the island's colonial history better than Raffles Hotel Singapore. Named after Singapore's founder, Sir Stamford Raffles, the hotel was built by the Sarkies Brothers, responsible for other luxury hotels in the region during the colonial era. This is the home of the famous drink "Singapore Sling".






Marina Bay. . . .

Marina Bay is a bay located in the Central Area of Singapore surrounded by the perimeter of four other planning areas, the Downtown Core, Marina East, Marina South and Straits View. The area surrounding the bay itself, also called Marina Bay, is a 360 hectare extension to the adjacent Central Business District.





Chinatown . . .

Chinatown's maze of narrow roads includes Chinatown Food Street, with its restaurants serving traditional fare like Hainanese chicken rice, noodles and satay. Souvenir shops and indie boutiques dot the area, offering clothes, crafts and antiques, while Club Street is full of trendy wine bars. Cultural institutions here include the 1827 Sri Mariamman Temple and the ornate Buddha Tooth Relic Temple and Museum.

Little India . . .

Little India is known for its traditional Indian restaurants, especially along Serangoon Road and Race Course Road. The busy streets are filled with malls, jewellery stores and tailor shops. The landmark Sri Veeramakaliamman Temple is embellished with colourful statues of Hindu deities. Jalan Besar is a small hip area with quirky cafes serving specialty coffee and inventive modern cuisine.





Esplanade . . . .

The Esplanade is a performing arts centre located in the Downtown Core near the mouth of the Singapore River. Named after the nearby Esplanade Park, it consists of a concert hall which seats about 1,600 and a theatre with a capacity of about 2,000 for the performing arts.


The Merlion . . .

Merlion Park is a famous Singapore landmark and a major tourist attraction, located near One Fullerton, Singapore, near the Central Business District. The Merlion is a mythical creature with a lion's head and the body of a fish that is widely used as a mascot and national personification of Singapore.



Clarke Quay . . .

Clarke Quay is a historical riverside quay in Singapore, located within the Singapore River Planning Area. The quay is situated upstream from the mouth of the Singapore River and Boat Quay. Clarke Quay is a labyrinth of restaurants, concept bars, retail stores, and recreation outlets.
Lunch In Chinatown
Afternoon free for shopping
EVENING ACTIVITY: NIGHT CITY TOUR

Your evening tour starts in Suntec City, where you'll hop aboard the open-top double decker bus. With your guide, you will be driving through the iconic Marina Bay and arriving at Chinatown. The first stop is the Singapore Food Street, a 60s-style food haven offering local cuisine where you'll learn about the city's culinary culture from your guide. Use the provided $5 voucher to purchase something to sample from the wide array of traditional dishes.
Then continue to your next stop, Gardens by the Bay. Stroll through the serene gardens and explore a little before the light and sound show starts at the Supertree Grove, an impressive set of vertical gardens that light up in a dazzling display. Your third stop is Bugis Village, Singapore's biggest night street market, where you will sample fresh tropical fruit and shop for souvenirs. Don't forget to bargain while taking in the bustling atmosphere.
Finally hop back onto the bus for a drive down Orchard Road, Singapore's prime shopping belt. Enroute to Orchard, you have the option to alight and end your tour at Clarke Quay, a busy dining and entertainment district home to restaurants, bars and clubs. Say goodbye to your guide here to spend the rest of the night out on your own, or continue with your scenic drive down Orchard before ending the tour at Suntec City!
Overnight at the Swisshotel The Stamford


Day 05 - Friday 06 December

SINGAPORE
MORNING ACTIVITY: BREAKFAST WITH THE ORANGUTANS AT THE SINGAPORE ZOO

This morning I will rise and shine early and head on over to the Singapore Zoo's Ah Meng Restaurant, a cozy and casual lodge-style eatery that's perfectly set within the jungle-like setting of the zoo in order to have breakfast with the orangutans.
The rest of the morning will be visiting the incredible Singapore Zoo!

The Singapore Zoo, occupies 28 hectares on the margins of Upper Seletar Reservoir within Singapore's heavily forested central catchment area. This is consider the best zoo in the world working heavily on conservation..
Lunch at the zoo.
AFTERNOON ACTIVITY: JURONG BIRD PARK

Opened in 1971, Jurong Bird Park is Asia's largest bird park, offering a 20.2-hectare hillside haven for close to 3,500 birds across 400 species, of which 20 per cent are threatened. The bird park is famed for its large and immersive walk-in aviaries such as Lory Loft, Jungle Jewels and the recently revamped Waterfall Aviary. Other unique exhibits include Penguin Coast and Pelican Cove. Jurong Bird Park sees approximately 850,000 visitors annually.
Committed towards conservation, the bird park is the first in the world to breed the Malayan black hornbill (1995) and the twelve-wired bird of paradise (2001) in captivity for which it received the Breeders' Award from the American Pheasant and Waterfowl Society. Jurong Bird Park is part of Wildlife Reserves Singapore and is the only park in the Asia Pacific to have an Avian Hospital.
Dinner option: HARRY'S ESPLANADE
Since it's close to the theatre I am going to tonight, this is a good choice for dinner. Harry's is Singapore's largest and best-known local dining and bar establishment offering a wide range of high quality beverages and food for locals and tourists alike.
Evening entertainment: SWAN LAKE - ESPLANADE THEATRE

The Esplanade is one of the busiest arts centres in the world with about 3,000 performances yearly. Presenting the best in the performing arts, this world-class venue has hosted a diverse range of dance, music and theatre performances, in addition to captivating visual arts exhibitions and more.
Swan Lake


The most loved and mesmerizing of classical ballets, "Swan Lake" was Tchaikovsky's first. It was composed in 1875 and over 100 years later it remains a favorite with ballet companies regularly performing it throughout the world.

"Swan Lake" is a timeless love story that mixes magic, tragedy, and romance into four acts. It features Prince Siegfried and a lovely swan princess named Odette. Under the spell of a sorcerer, Odette spends her days as a swan swimming on a lake of tears and her nights in her beautiful human form.
The couple quickly falls in love. As in most fairy tales, things are not that easy and the sorcerer has more tricks to play. That brings Odile, his daughter, into the picture. Confusion, forgiveness, and a happy ending with Siegfried and Odette together forever round off the ballet.
Overnight at the Swisshotel

Day 6 - Saturday 07 December

SINGAPORE - SAPPHIRE PRINCESS
Breakfast at hotel


Morning free for some last minute shopping
Transfer to the Sapphire Princess

The 116,000-ton, 2,670-passenger Sapphire Princess is part of nine ships in Princess Cruises' wide-ranging Grand class. While it is the largest of the Grand-class ships by volume, it carries more than 400 fewer passengers than its youngest siblings which is great. Sapphire Princess is a ship that knows exactly what its passengers want -- quality food, lots of entertainment and a relaxed, easygoing vibe. It's packed full of things to do, day and night.

One of the main things I like about this ship is that instead of having one main dining-room this ships has 5 separate dining-rooms which gives the feel of dining in exclusive restaurants offering a more intimate experience.


Since I will be onboard for quite some time I decided to spoil myself and splurge on a Mini-Suite. This category has plenty of space, a king bed, two televisions, living-room, fridge, walk-in closet, a balcony and a bathtub which I always prefer to a shower.
The afternoon will be spent unpacking and then exploring the ship.
The ship will sail at 4PM! YAHOOOOOOOOOOOOOOO!!!
"Meet & Greet" for Cruise Critic passengers - Wheelhouse Bar at 4:45PM
Dinner onboard
Evening show & casino visit
Overnight onboard
Day 7 - Sunday 08 December

KUALA LUMPUR, MALAYSIA
Kuala Lumpur is, more often than not, a traveler's point of entry to Malaysia. As the capital, it is the most modern and developed city in the country, with contemporary high-rises and world-class hotels, glitzy shopping malls, and local and international cuisine.
Ship arrives in Penang at 06:00AM


Breakfast onboard
MORNING EXCURSION: PRINCESS TOURS - BEST OF KUALA LUMPUR ( 07:30AM - 4:30PM)


Your journey begins as you board your motorcoach for an all day tour to some of Kuala Lumpur's most fascinating and colorful sights. You'll pass by industrials and commercial developments, small townships and the impressive expressway developments before arriving to your first destination - the KL Tower. Rising over 1,381 feet the telecommunications and broadcasting tower also houses shops, restaurants, an open-air amphitheater, and a mini-theater that shows a documentary on the tower's construction. A walk ride up to the observation deck rewards you with stunning views of the city.
Next, is a visit to the National Museum. The museum is a palatial structure built in the style of Rumah Gadang, an aspect of Minangkabau architecture. Its facade comprises elements of traditional Malay and modern features. The various galleries, exhibits and displays inside reflect the country's rich history, culture and traditions from the Stone Age to its colonial days under British rule to Malaysia's eventual independence. An impressive collection of royal headgear of Malay rulers, and a recreation of a Malay home furnished with exquisite antiques are just two of the many exhibits on display.
Throughout the day, you'll have the opportunity for plenty of photo stops including the National Mosque, built in 1965 in honor of Malaysia gaining independence from Great Britain without any bloodshed in 1957, the key feature is the 73-metre-high minaret and a 16-pointed star concrete main roof. You'll also visit Merdeka Square. Also known as Independence Square, this historical area is home to the Royal Selangor Club and site of the August 31, 1957 proclamation declaring Malaysia's independence from Britain), the Railway Station, a superb example of Moorish-inspired colonial architecture built in the early 20th century and the National Monument commemorating Malaysia's heroes of World War II.
A buffet lunch at a local, leading hotel in Kuala Lumpur is next. Later, you'll re-board your motorcoach and head for the Karyaneka Handicraft Center to shop for pewter, crystal, glass, textiles and more or watch a batik painting demonstration. Your tour concludes with a ride through the same scenic route back to your ship.
The ship sails at 6:00PM
Dinner onboard
Evening show & casino visit
Overnight onboard
Day 8 - Monday 09 December
PENANG, MALAYSIA

In the 15th century, it was a quiet place populated by small Malay communities, attracting the interest of some southern Indian betel merchants. By the time Francis Light, an agent for the British East India Company, arrived in 1786, the island was already on the maps of European, Indian, and Chinese traders. Light landed on the northeast part of the island, where he began a settlement after an agreement with the sultan of Kedah, on the mainland. He called the town Georgetown, after George III. One story claims that to gain the help of the locals for clearing the site, he shot a cannon load of coins into the jungle.
Georgetown became Britain's principal post in Malaya, attracting Europeans, Arabs, northern and southern Indians, southern Chinese, and Malays from the mainland and Sumatra to trade and settle. Georgetown's narrow streets are still lined with shophouses that bustle with activity. Historic churches, temples, and mosques mingle with the city's newer architecture. The town's preserved buildings and its broad and harmonious mix of cultures earned it UNESCO World Heritage Site status in 2007, a title it shares with Melaka.

Arrive Penang at 08:00AM


Breakfast onboard
MORNING EXCURSION: PRINCESS TOURS - BEST OF PENANG (08:45AM - 4:05PM)

This stunning day trip is the perfect way to experience the best of this beautiful city - your camera will be working over-time! The day starts when you meet your guide and driver at the port, before heading to the Kek Lok Si temple, which overlooks George Town.
Driving through George Town's historic center, a UNESCO World Heritage Site, you will view the many charming 19th century shop houses, before later continuing along the island's northern tip passing the beautiful beaches of Batu Feringgi.
Your first stop of the day, however, is Kek Lok Si, the magnificent Temple of Paradise, also known as the Temple of Supreme Bliss. It is the largest Buddhist temple in Southeast Asia and sits halfway up Penang Hill, offering wonderful views of George Town and a cooler temperature than the tropical heat of the city.
Dedicated to the Goddess of Mercy, the seven-story pagoda reflects a colorful mix of Thai, Chinese and Burmese architectural influences. A well-known retreat for Taoist practitioners, construction of the temple began in 1893,but it was only in 1930 that the temple was finally completed.
After leaving the temple, you will then have the opportunity to view the wonderful Baba Nyonya Mansion, also known as the Chung Keng Kooi Mansion. Formally a private home, it belonged to a Chinese Kapitan, who was the head of the Hai San secret society. The house has been carefully restored, and you will gaze in wonder at the stunning antique furniture and intricate, ornamental woodwork.
After touring the house, you then visit the amazing Reclining Buddha Temple, a traditional Thai Buddhist temple which features the fourth-largest reclining Buddha in the world. This magnificent, gold-covered statue is over one hundred feet long - and is truly an amazing sight to behold.
Your spectacular day continues with a tour around Penang's butterfly farm, and a walk through their aviary, which is home to more than 100 species of live butterflies. Your guide will point out the wildlife that lives here, which includes giant water dragons and scorpions, as you wander through the landscaped gardens which boasts waterfalls, ponds, wooden bridges, and a rock tunnel.
A visit to a Batik factory rounds off the day, and here you will enjoy a delightful demonstration of this traditional art of printing fabric using dyes and wax. There will also be an opportunity for you to buy Batik fabrics and goods before you leave.
A delicious lunch will be served at a leading hotel restaurant before heading back to port, you will also enjoy scenic drive along Batu Feringgi, one of Asia's most beautiful beaches, and Fort Cornwallis, a star-shaped fortress which dates back to 1810, and was built to provide protection from local pirates.
Dinner onboard
The ship sails at 7:00PM
Evening show & casino visit
Overnight onboard Sapphire Princess
Day 9 - Tuesday 10 December
PHUKET, THAILAND
Beaches, bargains, palaces, and stunning temples. Thailand has much to offer anyone. The name "Phuket" is derived from the Malay word "Bukit" (meaning hill and pronounced poo-ket); true to the name, lush, green hills dominate much of the island's interior. There are still some rubber plantations and relics of the island's tin mining operations remaining. Most visitors come to Phuket for two reasons: blissful days at the beach or the island's hedonistic nightlife scene.

Hailed as the "Pearl of the Andaman Sea," this island off Thailand's long southern coast boasts a colorful history. A crossroads for trade, Phuket has been a melting pot of Thai, Malay, Chinese and Western influences. Its importance over the past 500 years stemmed from the island's natural resources, which include tin, hardwoods and rubber. In the past half-century, Phuket has enjoyed wide popularity as one of the premier travel destinations in Southeast Asia. Travelers are drawn to the island's beaches, crystalline waters, and dramatic, forested hills.
Ship arrives at 08:00AM
Breakfast onboard
PRIVATE TOUR OF PHUKET: 6 Hours

My tour begins in a private car for a scenic, 45-minute drive to Cape Promthep, a windswept promontory that juts into the Andaman Sea at the southernmost tip of Phuket. Upon arriving, we'll take in stunning views of Phuket, its forested hills, rubber plantations and resort hotels, its surrounding islands and the Andaman Sea.

Next, we'll drive to Wat Chalong Temple, the largest and most respected of the island's temples. The architecture is typical of wats (monasteries) found throughout Thailand. Wat Chalong is associated with the revered monks, Luang Po Chaem and Luang Po Chuang, both famous for their work in herbal medicine and tending to the injured
We will also make a stop at the Big Buddha. Big Buddha Phuket is a 45-meter-tall white marble statue visible from anywhere in the southern part of Phuket. It is probably at the top of everyone's 'Must-Do in Phuket', and for a good reason. The views from up there are breathtaking. The statue is built with people's donation and is still under construction.
Next it's on to see the Crocodile show at Porosus Exotic Park. I love seeing animals on my trips and am looking forward to this visit.
We'll enjoy a Thai lunch before departing for Phuket Town's local shopping mall store Ocean Time to browse for crafts, Thai cotton and silk, semi-precious stones, pearls and souvenirs.

"TIGER KINGDOM"
I am soooo looking forward to visiting Tiger Kingdom!! I know, I know some of you will say it is cruel etc...but upon investigating this further I have come to learn that because so many tigers are being slaughtered in their native India if a place like Tiger Kingdom can breed and help repopulate these magnificent creatures why not? Of course Tiger Kingdom is a tourist business, I don't deny that however these beautiful animals are raised here in captivity and are in no more anguish than your poodle or cat at home. Tiger Kingdom gives substantial financial aid to tiger conservation and I am all for that, so yes I will pet a tiger, the number one item on my bucket list!!!!
The ship sails at 5:00PM
Dinner onboard
Evening show & casino visit
Overnight onboard Sapphire Princess
Day 10 - Wednesday 11 December

DAY AT SEA
I love sea days and today I can relax, sleep in and have breakfast on my balcony. I will have the chance of using the pools and hot-tubs and partake in the various activities around the ship.
Breakfast on my balcony
Lunch onboard
Day to enjoy the ship
Dinner onboard
Evening show & casino visit
Overnight onboard Sapphire Princess
Day 11 - Thursday 12 December

DAY AT SEA

I love sea days and today I can relax, sleep in and have breakfast on my balcony. I will spend some time at The Sanctuary which is an exclusive area for adults-only on the top deck with private pools, massage area and butler service for snacks.
Breakfast onboard
Lunch onboard
Day to enjoy the ship
Dinner onboard
Evening show & casino visit
Overnight onboard Sapphire Princess
Day 12 - Friday 13 December

DAY AT SEA
Once again I will have another glorious day at sea to enjoy the pools and the activities around the ship. I will be fully rested to start touring tomorrow.
Breakfast onboard
Lunch onboard
Day to enjoy the ship
Dinner onboard
Evening show & casino visit
Overnight onboard Sapphire Princess

Day 13- Saturday 14 December

BALI, INDONESIA

A scenic land of active volcanoes, dense jungle, stunning beaches, and a rich, ancient culture, Bali is an island of tranquility in the often-tumultuous Indonesian archipelago. Bali's peaceful way of life -- one marked by colorful ritual and genuine hospitality -- has drawn tourists, artists, and escapists for generations.
Visitors are sure to find Balinese eager to sit for a chat and share a laugh. The Balinese always welcomed visitors warmly, a sense of hospitality that has even increased of late. A visit to Bali is, as always, replete with kingly comforts, beautiful resorts, fine dining, and immersion in an ancient culture amid an island dreamscape.
Ship arrives in Bali at 08:00AM


Breakfast onboard
EXCURSION: PRINCESS TOURS - TWIN LAKES & BALI HIGHLANDS (08:30AM - 5:30PM)

Your adventure begins at the conclusion of your welcoming ceremony. After boarding your motorcoach you'll drive through the emerald green hills and into central Bali. Your first stop is Sangeh Monkey Forest, a 34-acre sanctuary for hundreds of monkeys. Monkeys are believed to be sacred in Bali and have unlimited rein so be careful, although tame, they're not shy and won't hesitate to approach you. Vying for your attention are the aromatic nutmeg trees that can reach as high as 131 feet. Inside a grove of trees sits the 400-year-old Pura Bukit Sari Sangeh Temple.
Next on your itinerary you'll see Lake Bratan. Located almost 4,000 feet above sea level, this sparkling lake sits in the crater of Mt. Catur. Perched on the shore of the lake is a temple so famous it's featured on the country's 50,000 IDR note. Since its completion in 1663, Ulun Danu Temple has been the site of festivals honoring Dewi Danu, the Balinese water, lake and river goddess.
Then, you'll make a photo stop at a viewing area where you can look out over the "twin lakes," Buyan Lake, the smallest lake in Bali, and Tamblingan Lake.
Continuing on, you'll head over to the highland village of Bedugul for lunch. Tucked along the mountain slopes you'll see a number of 100-year-old Dutch houses that have survived since the days Munduk was used as a mountain retreat.
It may be hard to leave your surroundings, but after lunch you'll visit the colorful Pasar Candi Kuning market. In addition to fresh fruits and vegetables, you can also purchase handicrafts, paintings, and fabrics.
Your final destination is the village of Tohpati, famous for its fine batik. During your visit you'll watch how the fabric is dyed, the pattern is outlined with charcoal or graphite and then you can see how wax is applied, tracing the outline. The final step is dyeing the fabric again. After observing the batik process you can try your hand at painting traditional batik designs. Later, you're invited to browse for souvenirs, gifts and fine Balinese crafts.
When your exciting highland exploration comes to an end, you'll return to your motorcoach, perhaps laden with crafts from the market or Tohpati, for the relaxing ride back to your ship.
Ship sails at 6:00PM
Dinner onboard
Evening show & casino visit
Overnight onboard Sapphire Princess

Day 14 - Sunday 15 December

DAY AT SEA

I love sea days and today I can relax, sleep in and have breakfast on my balcony. I will have the chance of using the pools and hot-tubs and partake in the various activities around the ship.
Breakfast onboard
Lunch onboard
Day to enjoy the ship
Dinner onboard
Evening show & casino visit
Overnight onboard Sapphire Princess

Day 15 - Monday 16 December

DAY AT SEA

I love sea days and today I can relax, sleep in and have breakfast on my balcony. I will spend some time at The Sanctuary which is an exclusive area for adults-only on the top deck with private pools, massage area and butler service for snacks.
Lunch onboard
Day to enjoy the ship
SPECIALTY DINNER: SABATINI'S
Evening show & casino visit
Overnight onboard Sapphire Princess

Day 16 - Tuesday 17 December

SINGAPORE
Arrive Singapore at 07:00AM


Breakfast onboard
Cable car to Sentosa Island
The Singapore Cable Car is a gondola lift providing an aerial link from Mount Faber on the main island of Singapore to the resort island of Sentosa across the Keppel Harbour. Opened on 15 February 1974, it was the first aerial ropeway system in the world to span a harbour.

Sentosa is an island resort off Singapore's southern coast, connected to the city by road, cable car, pedestrian boardwalk and monorail. By Sentosa Station, Tiger Sky Tower has panoramic views that can stretch as far as Indonesia. On the south coast, Palawan Beach is lined with food stalls and bars, and has a suspension bridge to a small offshore island.
MORNING EXCURSION: UNIVERSAL STUDIOS (Sentosa Island)

Since I visited Singapore at the start of my journey today I will spend time at Universal Studios.
Universal Studios Singapore is a theme park located within Resorts World Sentosa on Sentosa Island, Singapore. It features 28 rides, shows, and attractions in seven themed zones.
Here are a few of the attractions I want to visit:






Jurassic Park Rapids Adventure

Enjoy a thrilling river raft ride through primeval dinosaur habitats where you will get wet and possibly soaked.


TRANSFORMERS The Ride:


The Ultimate 3D Battle
Join OPTIMUS PRIME and the AUTOBOTS as you become a freedom fighter in the ultimate 3D battle against the forces of evil.


Lights, Camera, Action!
Hosted by Steven Spielberg



Be blown away by incredible special effects as an empty sound stage becomes the setting for a Category 5 major hurricane about to hit New York City.



WaterWorld


Witness death-defying stunts, awesome explosions and thrills at this sensational 'live' water show.
Lunch at Sentosa Island
Time for swimming at Sentosa for a few hours.


Cable car back to harbourfront
The ship sails at 4:00PM
Dinner onboard
Evening show & casino visit
Overnight onboard Sapphire Princess
Day 17 - Wednesday 18 December

DAY AT SEA
Once again I will have another glorious day at sea to enjoy the pools and the activities around the ship. I will be fully rested to start touring tomorrow.
Breakfast onboard
Lunch onboard
Day to enjoy the ship
Dinner onboard
Evening show & casino visit
Overnight onboard Sapphire Princess
Day 18 - Thursday 19 December

NHA TRANG, VIETNAM

Welcome to Vietnam's ocean city! The capital of Khanh Hoa Province, Nha Trang sees a heavy local and international tourist influx. Nha Trang is a good place for diving to soft coral sites brimming with reef fish.The surf is good for frolicking along the vast crescent-shaped beach in Nha Trang's central city, and the bright-blue vista is dotted by more than 20 surrounding islands.

The ship arrives at 08:00AM
Breakfast onboard
MORNING EXCURSION: PRINCESS TOURS - PONAGAR CHAM TOWER, LONG SON PAGODA
& EMBROIDERY (09:00am-2:00pm)

Board your motorcoach at the pier and begin your half-day excursion with a scenic drive to your first stop. Arriving at the Xom Bong Bridge, you'll disembark for the opportunity to view and photograph a charming fishing village and its colorful boats.
Continuing to the historic Ponagar Cham Tower, you'll stand in awe before the best preserved relic of the thousand-year-long Champa dynasty. A commanding presence overlooking the Cai River, the complex boasts four intricately carved towers set amidst lush tropical gardens. Each of the towers reveals a different architectural style indicating that they were built over an extended period of time between the seventh and 12th centuries A.D.
The central tower in the complex is dedicated to Cri Cambhu, and is thought to bless devotees with fertility. The northwest tower honors Sandhaka, a wood cutter and foster father to Ponagar, and the south tower is dedicated to Ganeca, Ponagar's daughter.
To this day Cham, ethnic Chinese and Vietnamese Buddhists come to Ponagar to pray and make offerings, according to their respective traditions. This site has a continuing religious significance, so be sure to remove your shoes before entering.
Leaving the Cham Tower, your excursion continues to the Hon Chong Promontory, a small, rocky peninsula that juts out into the South China Sea and offers fine views of the bay, the coast and the offshore islands.

At Long Son Pagoda, dragon-shaped balustrades flank the entrance and lead the way into an imposing sanctuary decorated with murals and images of the Buddha. Behind the pagoda sits an enormous white Buddha built in 1965. The Buddha commemorates those monks who protested the abuses of the Diem regime by setting themselves aflame.
A visit to a silk embroidery workshop provides a fascinating glimpse into the ancient Vietnamese art of picture embroidery. Marvel as skilled artisans illustrate a dazzling array of subjects ranging from mythology to scenes of everyday life. Then enjoy a stop at a local center where you can enjoy refreshments, browse for souvenirs and applaud a cultural performance.
Returning to Nha Trang, you'll drive through the downtown district, enjoying views of the cathedral, the small shops, and the few remaining French colonial-era buildings.

Ship sails at 5:00PM
Dinner onboard
Evening show & casino visit
Overnight onboard Sapphire Princess
Day 19 - Friday 20 December

HO CHI MINH CITY, VIETNAM

Years of war and a difficult reunification took their toll on Ho Chi Minh City. The bustling, French colonial city was on the skids for years. But in the 1990s, the city Westerners once knew as Saigon gradually returned to life. Ho Chi Minh's central district is still called Saigon, and the war is recalled in the War Remnants Museum and Reunification Palace. But visitors will also find intriguing attractions like Ben Tanh Market, sandy beaches and mouth-watering food stalls. Ho Chi Minh is a city worth exploring.
Ship arrives at 08:00AM
Breakfast onboard
MORNING EXCURSION: PRINCESS TOURS - BEST OF HO CHI MINH CITY (08:30AM - 6:30PM)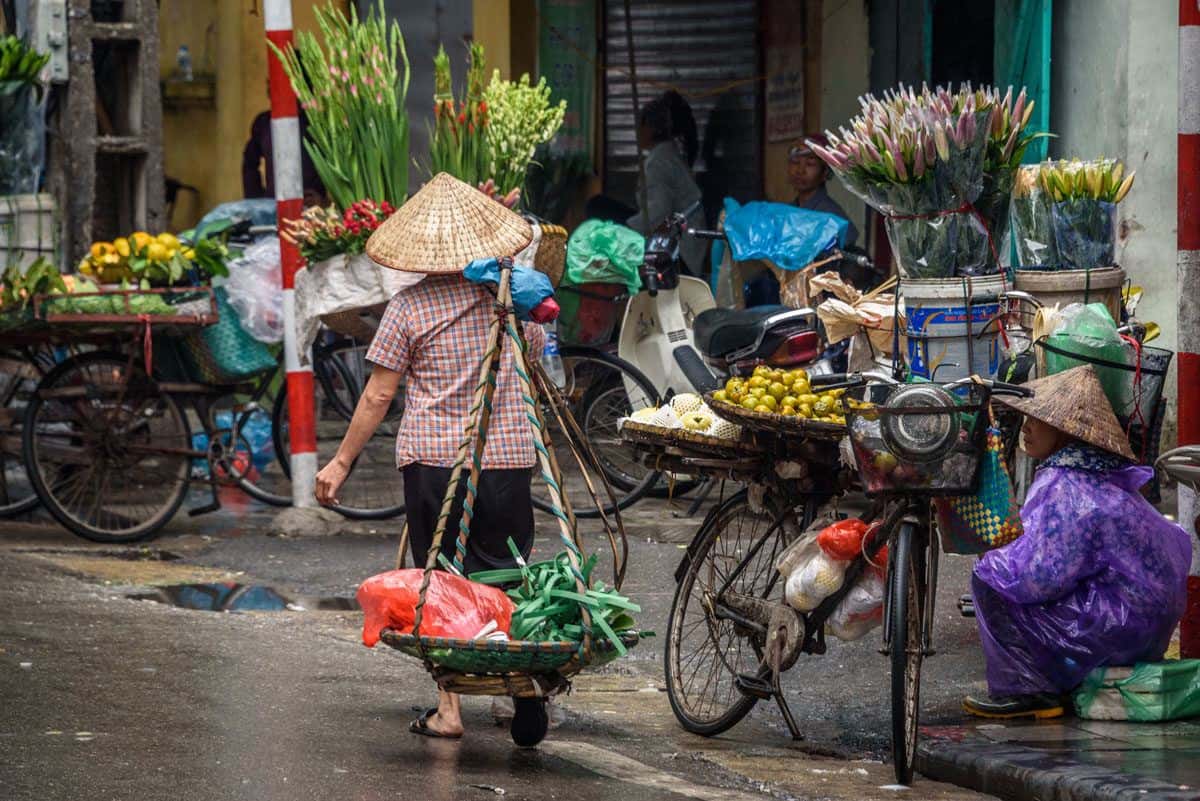 Your excursion begins at the pier where you'll board your air-conditioned motorcoach for the approximately one and half hour drive to Ho Chi Minh City. The route follows the Saigon River to Ho Chi Minh City, passing through a landscape of small villages, rice paddy fields, and oil and rubber trees.
Upon arrival in Ho Chi Minh City, you'll visit the National History Museum of Vietnam. Their collection traces the cultural history of Vietnam with exhibits that feature stone and bronze artifacts, Champa art, ceramics and traditional costumes. At the National Museum Theater, traditional Vietnamese water puppet shows are performed. Enjoy watching a performance of this national art form.
You'll drive past the Botanical and Zoological Gardens, City Hall, Ho Chi Minh Park and the site of the U.S. miltary's weekly updates at the Rex Hotel, home of the infamous "Friday Night Follies." You'll stop for photo opportunities at Notre Dame Cathedral, the French Colonial Post Office and an photo stop at the Reunification Hall.
You'll stop at Minh Phuong Lacquer Factory. See the art of lacquerware-making, one of Vietnam's most popular exports. Take in a brief demonstration of the lacquering process and see a variety of lacquerware pieces, ranging from small boxes to large pieces of furniture.

Drive to Ben Thanh Market, also called SAIGON market.
Next, you'll head to a deluxe hotel restaurant in downtown Ho Chi Minh City for a lunch buffet where both western and Vietnamese entrees will be available. Enjoy traditional Vietnamese entertainment.

Afterwards, explore the many shops on Dong Khoi Street , formerly Rue Catinat of Author Graham Green's Viet Nam. Dong Khoi street is still a fascinating place. Explore the many shops selling porcelain figurines, cinnamom boxes and other souvenirs. Enjoy your time on your own to shop before driving back to the pier.

Ship sails at 7:00PM
Dinner onboard
Evening show & casino visit
Overnight onboard Sapphire Princess
Day 20 - Saturday 21 December

DAY AT SEA

I love sea days and today I can relax, sleep in and have breakfast on my balcony. I will have the chance of using the pools and hot-tubs and partake in the various activities around the ship.
Lunch onboard
Day to enjoy the ship
Dinner onboard
Evening show & casino visit
Overnight onboard Sapphire Princess
Day 21 - Sunday 22 December

SIHANOUKVILLE, CAMBODIA
Also called Kompong Som, Sihanoukville was first founded in the '50s as a deep-sea port. As Cambodia's only beach resort community, sporting life in Sihanoukville is squarely focused on the sea. There's snorkeling, fishing, scuba diving, swimming, sea kayaking and sailing.

Beach town', 'port community', 'fledgling resort destination' - all describe Sihanoukville, Cambodia's premier beach town. Sihanoukville's white sand beaches and warm Gulf of Thailand waters combine with a laid back, beachy atmosphere to provide a great little tropical getaway. Sihanoukville is a place to unwind by the beach, enjoy the fresh from-the-ocean seafood, take in a snorkeling or scuba trip, and generally slow-down, lay back and chill-out.
Ship arrives at 07:00AM
Breakfast onboard
MORNING EXCURSION: PRINCESS TOURS - WAT LEU, VILLAGES, MARKET &
BEACH BARBEQUE (09:00AM - 3:30PM)
Your excursion begins at the pier where you'll board your air-conditioned motorcoach for the drive to your first stop, the village school. En route, pass Victory Hill and Independence Square. Stop for a photo opportunity at the War Memorial, commemorating Cambodia's war dead.
Upon arrival at the school, you'll meet the children and observe the activities in the kindergarten where they spend their day while the parents work the fields. It's a delightful experience. (You may want to bring some small gifts to share with the children.)
Next, ascend Mt. Sihanouk to Wat Leu or the "upper temple." Situated on the mountaintop, Wat Leu offers panoramic views of the port, town and sea. Don't miss scenes from the life of Buddha inside the temple.
Afterwards, travel to beautiful Sihanoukville Beach Resort, Sihanoukville's most popular beach resort for approximately three hours of beach time. Swim or simply relax on the fine white sands of its private beach.
Enjoy a private BBQ lunch on the beach before re-boarding your motorcoach for the return route to the port and your cruise ship stopping at the market on the way.

Ship sails at 4:00PM
Dinner onboard
Evening show & casino visit
Overnight onboard Sapphire Princess

Day 22 - Monday 23 December

BANGKOK, THAILAND

With its intense humidity, hedonistic nightclubs, and hurly-burly taxiing of tuk-tuks, Bangkok is an exhilarating attack on the senses. Sukhomvit's malls and gleaming skyscrapers are just a veneer of modernity for a city firmly rooted in ancient Buddhist beliefs and traditions. Watch saffron-robed monks on their morning alms rounds, clouds of incense rising above the Grand Palace's golden spires, and long-tail boats gliding along the Chao Phraya River at dusk to discover Bangkok's underlying sense of calm and the spirit of old Siam.
This enchanting city on the Chao Phraya River is a magical place where graceful dancers perform in shimmering silk gowns, temples with gold-leaf spires harbor priceless Buddhas and riverboats cruise a maze of canals. The only nation in Southeast Asia to escape colonial rule, Thailand offers a rich and ancient culture that flowered unhindered by Western influence. Proud and strongly nationalistic, the Thai people call their nation Muang Thai - "Land of the Free."

Founded in 1782 by King Rama I, Bangkok is home to more than eight million people. The capital's proper name is Krung Thep - the "City of Angels."

Ship arrives at 07:00AM
Breakfast onboard
MORNING EXCURSION: PRINCESS TOURS - BANGKOK ON MY OWN (08:00AM - 5:30PM)

Board your motorcoach at the pier and enjoy a scenic drive to Bangkok.
I will take a "Hop-On-Hop-Off" tour of the city. I will visit the following:
Wat Trimitr, the Temple of the Golden Buddha, houses one of the world's largest statues of the Buddha, carved from solid gold in the Sukothai style. In the 18th century, the Buddha was covered in plaster to protect it from invading armies. It was then "rediscovered" in 1957 when the statue was being moved by a crane. The plaster-covered Buddha slipped and landed in the mud, only to be found by a workman. Through a small crack in the plaster, he saw a sliver of gold and the magnificent work of art was revealed.
Continue by a drive past Chinatown and the colorful flower market en route to the grounds of Bangkok's Grand Palace, where you will discover Wat Phra Kaeo, also known as the Royal Chapel of the Emerald Buddha. This is one of Buddhism's most magnificent monasteries and one of the most celebrated sites in all Thailand. At the heart of the monastery is a Buddha carved from a single piece of emerald-green jasper, perched atop a gilded pedestal. The Emerald Buddha wears a costume that is changed throughout the year to reflect the seasons. In the summer months it wears a crown and jewelry, in the winter it is wrapped in a gold shawl, and in the rainy months it can be seen in a headdress and gilt robe. The Thai king, in a ritual ceremony that ushers in the new season and celebrates good fortune, is given the honor of changing the Buddha's costumes.
A walking tour of the Grand Palace takes you through its ornate and elaborate courtyards. The city's most spectacular landmark, the palace complex, once the residence of the Kings of Thailand, is now reserved for royal ceremonies and state occasions. Beautifully situated on the banks of the Chao Phraya River, the palace's major buildings, although designed in the European style, are crowned with glittering spires richly decorated with gilt and colored-glass mosaics.
After your palace tour, walk a short distance to the Chao Phraya River to board your riverboat for a scenic cruise.
Bangkok has long been hailed as the "Venice of the East." You'll float down the canals of the city's Thonburi district and possibly cruise past Wat Arun, known as the Temple of the Dawn, which once served as the Royal Chapel. The riverboat could also take in Phra Prang, a 260-foot high pagoda decorated with ceramic tiles and fragments of multi-colored porcelain. Numerous photo opportunities abound.
Once docked, a short walk brings you to a local restaurant where you are treated to a buffet lunch of international dishes and Thai favorites.
Refreshed, enjoy free time to shop for souvenirs at a nearby reputable shop.
A relaxing motorcoach drive back to port completes your day.
Ship sails at 7:00PM
Dinner onboard
Evening show & casino visit
Overnight onboard Sapphire Princess
Day 23 - Tuesday 24 December

KO SAMUI, THAILAND

Thailand's third largest island has been attracting international travelers for less than half a century. Before then, this island in the Gulf of Thailand was noted for its coconut plantations and rubber production. Today, Ko Samui's premier charms are its powdery white beaches, its Buddhist temples or wats, and its crystalline waters. Despite the island's increasing popularity, it retains a casual and unspoiled air that offers a bracing tonic to the experienced traveler.

The majority of the island's population resides in Nathorn, Ko Samui's capital. The island's first settlers were a mix of Hainanese coconut farmers and Malay fishermen.
Ship arrives at 08:00AM
Breakfast onboard
MORNING EXCURSION: PRINCESS TOURS - TEMPLE OF THE BIG BUDDHA & ELEPHANT TREK (09:00 - 3:30pm)

Your half-day excursion begins at Nathorn Pier where you'll board your air-conditioned motorcoach for a scenic drive to Temple of the Big Buddha. En route, you'll see a lush landscape of rubber tree orchards and coconut plantations, dotted with small villages.
Temple of the Big Buddha is located on the small, rocky Fan Island. This "wat" or temple has become a major meditation center for both local residents and foreign visitors. Erected in 1972, the temple's centerpiece is a massive seated Buddha that stands 39-feet high. Browse the vendor stalls for souvenirs and local crafts.
Continue on to Island Safari Cultural Theme Park or Funny Days Safari or Na Muang Island Safari Camp. You'll mount elephants and ride the mammoth beasts, caravan style, on an approximately 30-minute trek over the lush plantation. Enjoy an amazing performance that features the plantation's furriest and biggest workers: the monkeys who climb the palms and pick the coconuts, and the elephants that carry the workload. After the show, you'll re-board the motorcoach for your return route back to the port and your cruise ship.
Ship sails at 5:00PM
Dinner onboard
Evening show & casino visit
Overnight onboard Sapphire Princess
Day 24 - Wednesday 25 December

CHRISTMAS AT SEA

Today is Christmas and we are at sea so it will be a relaxing day.....tonight there will be a special dinner and celebrations all over the ship...... should be exciting!


I will book myself a spot at The Sanctuary today and get pampered. A unique oasis of tranquility on Princess vessels, The Sanctuary offers guests the perfect place to take a break and indulge in a private getaway. The exclusive adults-only retreat offers a relaxing alternative to the myriad outdoor activities and entertainment available elsewhere throughout the vessel. Solitude seekers can escape completely to this plush, outdoor spa-inspired setting with signature beverages, light meals, massages, attentive service and relaxing personal entertainment.
"Serenity Stewards" Attend To Every Need

The presence of Serenity Stewards in The Sanctuary underscores the atmosphere of tranquility and service, offering a respite for relaxation. These stewards are on hand to provide guests with everything from a chilled face towel and Evian water atomizers, to a menu of healthy beverages and fare. Serenity Stewards also have personal MP3 players with noise canceling headphones available for rent, loaded with themed playlists focused on relaxation for those who want to escape with music.
Breakfast onboard


Lunch onboard
Dinner onboard
Evening show & casino visit
Overnight onboard Sapphire Princess
Day 25 - Thursday 26 December


DAY AT SEA - ANNULAR SOLAR ECLIPSE
Breakfast onboard
MORNING ACTIVITY: ANNULAR SOLAR ECLIPSE POSITION (11:30AM - 2:30PM)


This morning I will experience something really special only seen this year in Southeast Asia, the Annular Solar Eclipse! The ship will be in the best position to see this for three hours.
A solar eclipse occurs when the Moon passes between Earth and the Sun, thereby totally or partly obscuring the Sun for a viewer on Earth. An annular solar eclipse occurs when the Moon's apparent diameter is smaller than the Sun's, blocking most of the Sun's light and causing the Sun to look like an annulus (ring). An annular eclipse appears as a partial eclipse over a region of the Earth thousands of kilometres wide.
Lunch onboard
Dinner onboard
Evening show & casino visit
Overnight onboard Sapphire Princess
Day 26 - Friday 27 December

KUALA LUMPUR, MALAYSIA

Kuala Lumpur (or KL, as it is commonly known) is, more often than not, a traveler's point of entry to Malaysia. As the capital, it is the most modern and developed city in the country, with contemporary high-rises and world-class hotels, glitzy shopping malls, and local and international cuisine.
From a lawless huddle of kampongs in the trackless jungle, Kuala Lumpur, the capital city has grown into a fascinating metropolis. Steel and glass towers stand side by side with graceful stone colonial buildings and mosques adorned with slender minarets. The commercial, financial, economic and cultural heart of Malaysia, Kuala Lumpur, is a melting pot. Its population of 1.6 million is comprised of Malays, Chinese, Indians, and a mix of different cultures including Eurasians and others.
Kuala Lumpur is located at the confluence of the Klang and Gombak Rivers. The city was founded in the 1850s as a tin mining outpost. At the end of the day, I'll board the motorcoach at the predetermined time for a scenic ride back to the ship.

Ship arrives at 08:00AM
Breakfast onboard
MORNING ACTIVITY: PRINCESS TOURS - TIME ON MY OWN IN KUALA LUMPUR (09:30AM - 5:30PM)

Since this is the second time we stop in this city I will simply go on my own to do some shopping as I will have done all the main sightseeing when we were here at the beginning of the cruise.
This excursion allows you to take in Kuala Lumpur at your own pace. The 90-minute motorcoach ride from the port travels past the industrials and commercial developments, small townships and the impressive expressway developments on to the Golden Triangle, Kuala Lumpur's central shopping and business district, and disembark near the Petronas Towers. The tallest twin towers in the world and built on the world's deepest foundation, these architectural wonders stand over 1,400 feet high. A connecting sky bridge rises 557 feet above street level and unites the towers at the 41st and 42nd levels - making it the tallest skybridge in the world. Although businesses occupy the towers, the ground floor features upscale retail stores, an art gallery, a theater, an aquarium and a science center.
Shopping, restaurants, skyscrapers, landmarks and other points of interest can be found along Jalan Bukit Bintang, Kuala Lumpur's trendiest shopping and entertainment district. For lunch, stroll over to Bintang Walk, a wide pedestrian walkway that is filled with restaurants and open-air cafés, as well as specialty shops.

Lunch in Kuala Lumpur
I will try Nasi Lemak – The Malaysian national dish. A fragrant rice dish cooked in coconut milk and pandan leaf. Served with peanuts, boiled egg, curry, cucumber, chili paste, and fried chicken.
Ship sails at 6:00PM
Dinner onboard


Evening show & casino visit
Overnight onboard Sapphire Princess
Day 27 - Saturday 28 December

SINGAPORE - DISEMBARKATION
Breakfast onboard the ship
Disembark the ship and make use of the VIP Cruise lounge before heading out to the city.
Transfer to the the SwissHotel The Stamford
Leave luggage at hotel and go out to Clarke Quay
Lunch at Clarke Quay
AFTERNOON ACTIVITY: RIVER CRUISE ON A BUMBOAT

Hop onto a bumboat at Clarke Quay for a cruise along the Singapore River to see Singapore lit up at night, showcasing beautifully restored shop houses, modern skyscrapers of the financial district, colonial buildings and the iconic Merlion statue.
Late afternoon return to hotel by taxi


Swim at the hotel pool before dinner

Dinner at Gordon Ramsay Bread Street Kitchen at the Marina Bay Sands Hotel.

EVENING SHOW: "CATS" AT MARINA BAY SANDS HOTEL - 8:00PM

Andrew Lloyd Webber's record-breaking musical CATS comes to Singapore this December for a strictly limited season.
CATS, one of the longest-running shows in West End and Broadway history, received its world premiere at the New London Theatre in 1981 where it played for 21 record-breaking years and almost 9,000 performances.
Since its world premiere, CATS has been presented in over 30 countries, has been translated into 15 languages and has been seen by more than 81 million people worldwide. Both the original London and Broadway cast recordings won Grammy Awards for Best Cast Album.
Late night visit to observation deck to take night shots


Visit to the casino before going back to the hotel
Overnight at the SwissHotel The Stamford
Day 28 - Sunday 29 December

DOHA, QATAR

Fascinating, thought provoking and more than a little bizarre, Qatar's capital Doha combines desert landscapes with a futuristic skyline and more money than anywhere else in the world. Its ever-growing cityscape of avant-garde architecture and flashy hotels prove it is determined to become a tourist hub to rival its neighbours in the Emirates.
While there is little of historical interest, its vast shopping malls and glittering architecture mean there's no shortage of things to keep visitors occupied. At first the vast shopping malls and glittering skyline may seem to have more in common with Dubai than its more conservative Arabian neighbours. However, Qatar also has much in common with the country on its southern border, Saudi Arabia.
While much of Doha is sparklingly new, some quarters still reference the Arabia of old, including Souq Waqif, where Qataris come to shop and eat just as they have done for the last 150 years. Locals visit the Falconry souk nearby to buy birds for their favourite sport, while the Gold Souk remains the destination of choice for couples about to tie the knot. This is the area to really get a feel for multicultural, multi-dimensional Doha – at once contemporary and conservative.

Early breakfast at hotel
Depart Singapore at 10:55AM for Doha on Qatar Airways . . .(8.5 hrs.) ........ arriving at 2:25PM local time
Once again I will be flying Qatar in their Q-Suite from Singapore to Doha.

This suite is a totally private seat with a closing door for privacy. Since I am now
flying in the daytime I can fully appreciate the suite and it's many perks.

Transfer to the Souk Waqif Boutique Hotels

Souq Waqif Boutique Hotels is one of the best luxury Hotels in Doha. They offer guests superior hospitality, refreshing culinary concepts, and a unique experience and leisure facilities for a comprehensive and personalized approach to high-end living. It is in the heart of Doha's historic and cultural shopper's paradise being next to the Souq Waqif, an immense market, immersed in the plush pleasures of boutique hotel luxury.
MID-AFTERNOON TOUR: HOP-ON-HOP-OFF TOUR OF DOHA

As in other countries I will take a "Hop-On-Hop-Off" tour of the city. This tour goes to all the main sights of the city and includes a night tour as well.
Dinner at the Qanat Quartier at the Pearl
The Pearl-Qatar is an iconic mixed-use urban development project distributed across world-class architecturally distinct precincts. The island sits on 4,000,000 sqm of reclaimed land, along 32 km of seafront off the coast of Doha's West Bay and can accommodate 50,000 residents.
The Island offers a variety of luxury apartments, villas, penthouses, townhouses, diverse leisure and entertainment facilities, awards-winning marina and beautiful serene beaches, as well as a selection of world-class restaurants and shopping outlets.
The Qanat Quartier precinct is a private and picturesque community where Venetian charm meets Arabian chic. With pastel-colored low-rise buildings, intricate canals, pedestrian-friendly piazzas, Qanat Quartier precinct is the State of Qatar's very own little Venice. Each waterway is spanned by stylish bridges further evoking the soul of Italian romantic living. A wide choice of boutiques and outlets offer a great shopping experience.
The Souks (markets) are open until 10PM so after dinner I will shop at the Souks, especially the Gold Souk
Overnight at the Souk Waqif Boutique Hotels
Day 29 - Monday 30 December


DOHA, QATAR - MONTREAL

Early breakfast at the Souk Waqif Boutique Hotels
Depart Doha on Qatar Airways at 08:10AM (14hrs) . . . arrive Montreal at 1:50PM





My last flight back home will be 14 hours long but once again I will be in a Q-Suite so I will be comfortable and pampered on the last leg of my incredible adventure.

"If love is the food of life, then travel is the dessert"........this will have surely been a veritable feast!


End of MyJourney!
Until the next adventure . . . .